Chicken fajitas with garden fresh green pepper!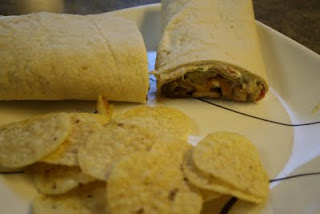 My green bell pepper plants have finally produced large enough peppers for eating, so I came up with some tasty meals that could incorporate my garden fresh peppers. The first one was the steak sandwich. Then, considering my husband's inexplicable love of "Mexican" food and all things wrapped in a tortilla, I decided to make Chicken Fajitas!
Luck would have it that the boneless, skinless chicken breasts I always use were on super sale at my local grocery store. It was like fate telling me to cook something with chicken and peppers... and who I am to refuse fate? :)
The key to a really good fajita is having a good, sweet vidalia onion along with a crisp, green pepper. If my peppers had gone red at the time, I would have used green and red peppers. Alas, it was not quite there yet. In any event, another great addition to any fajita is of course steak! There is something incredible about a chicken and steak fajita with all the veggies.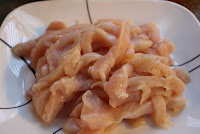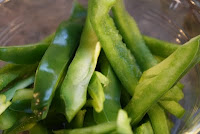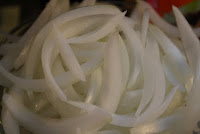 Ingredients
2 tbsp oil (olive or vegetable)
1 medium green pepper, sliced
1 medium onion, sliced
1 lb of boneless, skinless chicken breasts, sliced (about 1" x 3")
1 package McCormick's Fajita Seasoning
1/4 cup water
Large, flour tortillas
1 medium tomato, diced
Lettuce, washed and torn
Shredded cheddar
Sour cream
Guacamole (1 avocado, 1 tbsp sour cream, 4 tbsp salsa, 1 tsp garlic powder, 1 tbsp lime juice blended until smooth)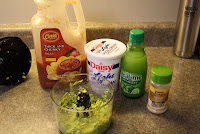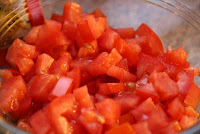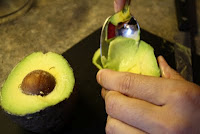 Directions
Slice the chicken into 1" strips and place in 1 tbsp of oil. Cook for 3-5 minutes on medium-high until no longer pink on the outside. Then, slice the green pepper and onion into strips. Add to the chicken mixture. Cook until tender.
Add the McCormick seasoning and 1/4 cup of water. Cook until sauce thickens.
Put chicken mixture, tomatoes, lettuce, cheese, sour cream, and guacamole on a large, flour tortilla. Wrap the tortilla around the fajita mixture and enjoy!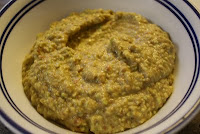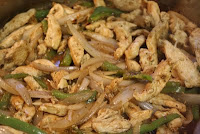 Tip: to help keep your tortilla from unrolling itself (as they are prone to do), gently spread the sour cream on at least one half of the flour tortilla and wrap that side over the top. The sour cream works like an edible glue and will hold the tortilla to itself.
Enjoy your tasty fajitas with chips and salsa!!! Don't forget to make some strawberry daiquiris!
Schema Image: