Steak Sandwiches!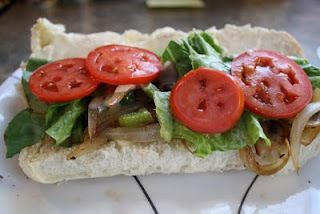 After visiting my dad's for dinner the other night, he gave us some leftover steak to take home. My dad makes the most amazing steak I've ever had. Leftover meat poses a small problem (at least for the picky of us): it never tastes quite the same as when it was freshly cooked. Now, my husband would have no issue with just eating the leftover steak and some grilled veggies like we did the first night. However, I believe in taking leftovers and ensuring that they will be tasty.
Ensuring tasty leftover steak means putting in the extra effort to get steak sandwiches!!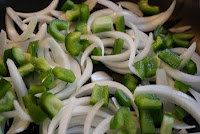 Ingredients (makes 2 sandwiches)
6 oz of leftover steak, cut into thin strips
1 medium green bell pepper, diced
1 medium Vidalia onion, diced
4-6 mushrooms, sliced & halved
2 slices of deli sliced provolone cheese
lettuce
tomato, sliced
mayonnaise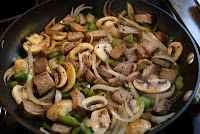 2 hoagie buns
Directions
Spray a medium non-stick pan. Then, heat up the sliced green pepper and onion on medium-high heat for 3-5 minutes. Add the steak and mushrooms and cook until all are tender.
On a cookie sheet, place two hoagie buns (sliced open). Fill the hoagies with the steak mixture. top with the deli sliced provolone. Broil on High for 3-5 minutes or until the cheese is melted and the br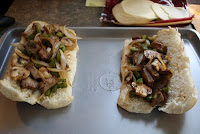 ead starts to toast.
Remove from heat and add the lettuce, tomato, and mayo. Goes great with chips, salad, or fruit.
These steak sandwiches are all the more incredible than restaurant versions because you are completely in control of the quality of the ingredients. From spicing the meat to selecting the perfect hoagie buns, you can make the most delectable sandwich!
Schema Image: