Weekly Menu to Help Lose Weight!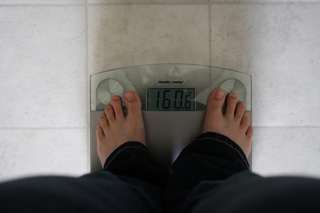 Here's another weekly menu.  Using the following colorful and delicious menu, I was able to lose about 1 pound of my Christmas weight over the course of a week! Yay!
As I stated before, one of the hardest parts about losing weight has to do with the time required to stick to a healthy plan. It's time-consuming to make a meal plan and stick with it; the temptation to eat out or buy frozen foods becomes overwhelming. Thus, I have provided you with week two of a healthy but tasty list of recipes sorted by day and meal.  Let us continue our experiment of healthy eating week-by-week!
This is an actual meal plan that my husband and I used, therefore there will be some repeats or using of leftovers in this week's plan. I am a fan of saving money and eating healthy. I hope that you also find this a practical and delicious way to eat healthy for a week!  Because really, who wants to stay on a diet with yucky food?!
The menu is arranged on a Sunday through Friday schedule, with Saturdays as "Free Days" (herby being defined as not schedule due to the likelineses of having plans with friends and not being in total control of your menu planning). Meal suggestions include breakfasts, lunches, and dinners for each day followed by the WW Points Plus points for each meal (click here for an estimated Weight Watchers Points chart by height and weight).
I hope this menu helps you stay on track! Just click on the pictures below for the recipes. Enjoy!
SUNDAY
Breakfast
Lunch
Dinner
1 point (turkey stick)
1 point (fat free cottage cheese)
0 points (1 apple)
8 points (1 taco)
4 points (1 oz chips)
2 points (salsa con queso dip)
7 points (1 grilled cheese)
4 points (1 cup soup)
3 points (salad)
MONDAY
Breakfast
Lunch
Dinner
2 points (1 fried egg)
3 points (1 slice toast with butter)
0 points (1 banana)
3 points (curried veggies and Alfredo)
5 points (1 cup pasta)
7 points (1 grilled cheese)
4 points (1 cup soup)
TUESDAY
Breakfast
Lunch
Dinner
2 points (1 fried egg)
3 points (1 slice toast with butter)
0 points (1 banana)
7 points (BBQ chicken sandwich)
4 points (chips)
0 points (baby carrots)
12 points (1 crunchwrap)
4 points (1 oz taco chips)
2 points (salsa con queso)
WEDNESDAY
Breakfast
Lunch
Dinner
5 points (1 omelet)
3 points (1 English muffin
with Jelly)
7 points (BBQ chicken sandwich)
4 points (chips)
0 points (baby carrots)
7 points (1 enchilada)
4 points (1 oz taco chips)
THURSDAY
Breakfast
Lunch
Dinner
2 points (1 fried egg)
3 points (1 slice toast with butter)
0 points (1 banana)
7 points (1 enchilada)
8 points (1 taco)
4 points (1 oz chips)
7 points (1 pina colada)
FRIDAY
Breakfast
Lunch
Dinner
1 point (turkey stick)
1 point (fat free cottage cheese)
0 points (1 apple)
8 points (Turkey bacon wrap)
4 points (1 oz chips)
2 points (1 slice bread)
7 points (BBQ chicken sandwich)
1 point (cottage cheese)
Schema Image: